Affordable & Inclusive Jewelry Repair Services in Wheaton, IL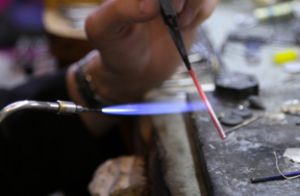 We know how precious and meaningful certain jewelry can be to their owners, and we feel privileged to repair any items of significance for our customers, no matter their monetary value. If it is of value to you, it is of value to us. Do not hesitate to bring any of your jewelry to us for repair.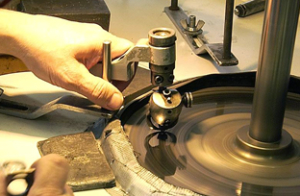 At Stones Jewelry, we know that being a reliable jeweler goes beyond just selling you beautiful pieces. A good jeweler has to provide you with a way to maintain them as well, and that's why we offer the complete range of jewelry and watch repair services.
Stones Jewelry has a full time jeweler onsite, capable of most repairs and restoration needs. We offer ring sizing, chain shortening, remounting, professional cleaning, prong tightening, and more.
Repairs include:
Ring repair and Sizing
Necklace repair and Restringing
Watch repair and Battery Replacement
Jewelry cleaning
Visit us anytime for a free check and steam cleaning of your rings or leave them overnight for polishing and rhodium plating for a small fee.
Even if you didn't purchase your jewelry or watch from Stones, we encourage you to bring it to us for repair and maintenance. We are pleased to offer free, no-obligation estimates for all of our repair and cleaning services.
In addition to repairs to existing pieces, Stones can also create custom made, one-of-a-kind jewelry keepsakes. We have Gemological Institute of America (GIA) trained appraisers on staff to assist with jewelry appraisals. We are eager to meet with you and help create something that will be unique and meaningful for years to come.