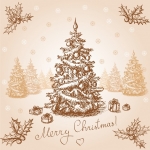 The Christmas Season is upon us, and there is a lot happening here at Stones Jewelry, as well as throughout Downtown Wheaton!
Our extended Christmas hours begin December 11th. Stones Jewelry will be open from 9am – 8pm each weekday, and will keep normal business hours on Saturday, from 9am – 5pm. We will be closed Christmas Eve and Christmas Day, then normal hours will resume December 26th – 30th. We will also be closed New Year's Eve and New Year's Day.
Downtown Wheaton Events:


Your visit to Stones Jewelry Downtown Wheaton can be a memorable one for the whole family! Pair your shopping trip with one of the many holiday activities going on throughout the months of November and December.
G'Living Wheaton Tree
November 1 – December 14
Be sure to purchase your raffle tickets from November 1 through December 14 and join us at Martin Memorial Plaza on December 14 at 3pm for the drawing and announcement of the raffle winner! Tickets are $5 for 1 and $20 for 5. New this year are the wreaths valued at $100 each AND the winner does NOT need to be present to win. So, there are more chances to win and more prizes to win!
Letters to Santa Mailbox
November 30 – December 21
Write a letter to Santa ensuring you include your wish list and Santa's elves will make sure it gets to Santa. Kids will receive a personalized note from Santa at no cost. No postage necessary; but remember to include your return address!
Horse-drawn Carriage Rides
Saturdays, November 30 – December 21
Bring the whole family out for a nostalgic horse-drawn carriage ride through Downtown Wheaton!
Cookie Decorating
Saturdays, November 30 – December 21
Free cookies and decorating supplies will be available for kids to have fun creating their own unique sweet treat. Enjoy the treat at the festival or take it home for later.
The Merry Elf
Saturdays, November 30 – December 21
Follow us @DowntownWheaton on social media for the code word each Saturday. Find the Elf in Downtown Wheaton and share the code word and you could win!
Roaming Entertainment
Saturdays, November 30 – December 21
Enjoy music, carolers and other entertainment as you shop and enjoy the festivities throughout Downtown Wheaton this holiday season.
Santa's Reindeer Visit
Saturday, November 30
Visit and take pictures with Santa's very own reindeer. Be sure to get your Magic Reindeer Food to sprinkle at your home on Christmas Eve so the reindeer know to stop.
Ice Carving Demonstration
Saturday, December 7
Enjoy a live ice carving demonstration and see how those beautiful sculptures are created.
—
We are so fortunate to live and work in the community we do, with so much uplifting Christmas activity going on around us. We look forward to seeing you this holiday season, and wish you a very Merry Christmas.