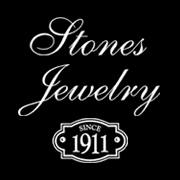 Stones Jewelry is seeking a full-time sales associate for a salaried position at our Downtown Wheaton location.
Qualified individuals will have excellent customer service skills, experience selling in a retail environment, and a flexible schedule: able to work 5 days a week (including Saturdays) and one evening per month.
This role will give you the unique opportunity to interact with our customers on a daily basis, contributing to our friendly, courteous, and respectful Stones Jewelry environment.
Duties include:
• Coming to work every day focused, engaged and ready to have a productive day.
• Gaining an understanding of customer needs and finding their perfect solution
• Processing sales, special orders and repair items
• Performing opening and closing store procedures
• Providing and ensuring world-class customer service and satisfaction
• Maintaining and protecting business and customer assets
• Following established business policies and procedures
JOB REQUIREMENTS
As a Sales Associate, you must be highly self-motivated with a positive and outgoing personality and a strong worth ethic. It is also important that you display excellent communication and interpersonal skills, in order to effectively communicate product information and specifications. You must be able to work well independently, as well as with a team, with a strong ability to multitask.
Requirements for the Customer Service Sales Associate role include:
• High school diploma or GED
• Minimum 1 year of customer service or sales experience
• Ability to offer and describe the customer's choices to them clearly and accurately
• Able to pass a criminal background check
• Knowledge of fine jewelry a plus
• Sales background, a plus.
To apply, send a resume and cover letter to info@stonesjewelry.com. We look forward to meeting you and hope to be working with you soon!