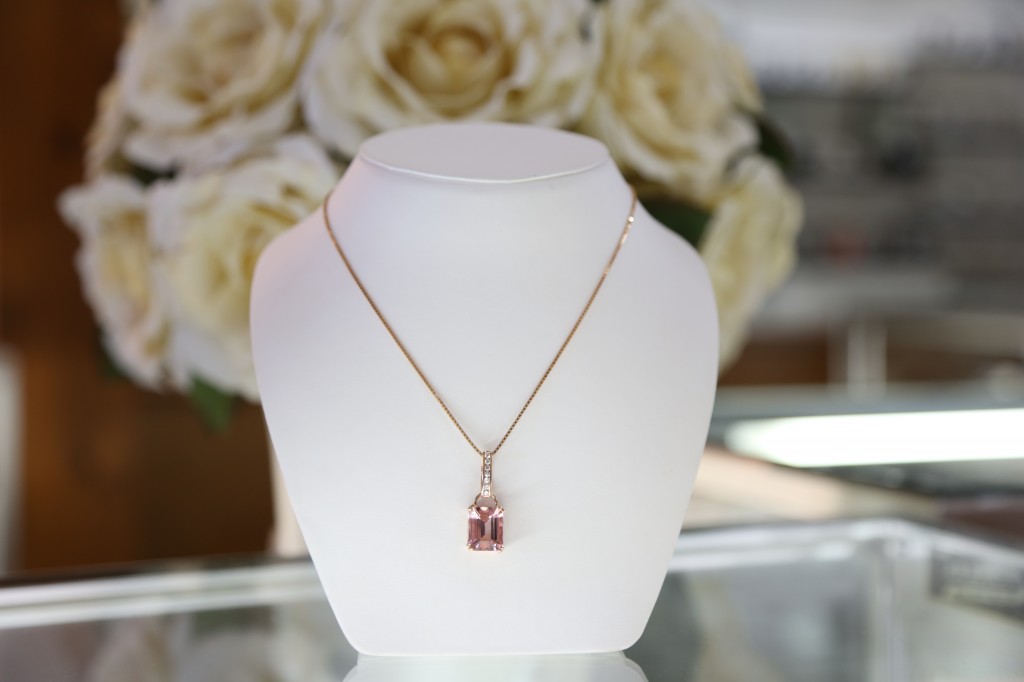 This month at Stones Jewelry we have a truly unique piece for consideration. And we'd love to provide a bit of a look at just how it came to be.
When this beautiful 5.83 karat Morganite gemstone dropped into our hands, we weren't quite sure just what type of setting would be worthy of displaying such a remarkable gem. We knew it was something special; we just weren't aware yet of just how special it would come to be.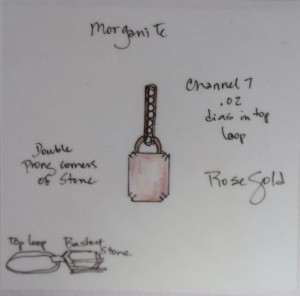 Like several of the other loose stones at the shop, we sent this one to jewelry designer Marsha Fredrickson, Dave's sister-in-law. Marsha returned a few drawings to us of concepts she created for the gem, but one stood out above the rest.
We've now set the morganite with double-prongs in beautiful 14 karat rose gold. The double loop design at the top is set with .34 karats of diamonds. And Marsha's original concept drawing of the piece is made available beside it.
Stop in soon to see this fine example of Marsha's work. This one of a kind piece will be gone before you know it!