Distance is no longer an obstacle to the perfect ring.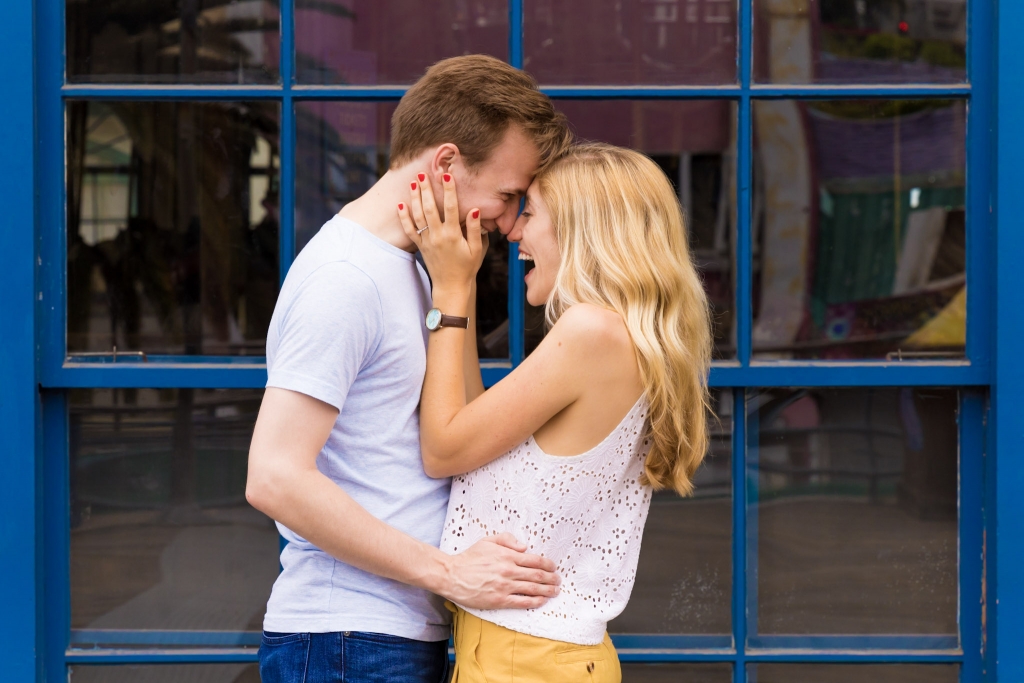 Take the case of Nathan and Lauren's engagement. When it came to proposing, Nathan knew he wanted to use a sentimental family ring consisting of beautiful European Cut Diamonds set in platinum. The style, however, he felt was different than what his then girlfriend would like."I dated my now fiance for a little over two years, after knowing her for about a year and a half before," Nathan explains.  "I could tell engagement was in our near future, but didn't know how to go about the process of getting a ring."
After figuring out what Lauren wanted in a ring, I was able to hone in on a great style that Stones was working with with. The crazy thing is that I did all of this from where I now live in Los Angeles, CA!
My mom (who is a BIG fan of Stones) set out on the mission for me and, after showing me a few ideas that could work, I asked to see a CAD image of the ring as it would be with the stones I had. This diagram showed exactly what the ring would look like, designed to scale.
I worked with Gail, who was great at keeping in touch with me via email and over the phone. It wasn't long before the historic diamonds were placed in a new setting. I first saw the ring in pictures, and then when I got it in the mail everything began to fall into place.
After a day of adventuring together that ended with a Billy Joel concert, I surprised her (with the help of friends) at her apartment with flowers, candles, and the ring. I couldn't believe how much it sparkled as I slipped it on her finger.  It seemed to shine even more then than it did in the box. I've asked her many times how she feels about the ring, and each time she tells me she loves it!I ended up with the perfect ring — and even had a few diamonds left over. I have yet to decide what those might be used for, but I know that I will be using Stones to find the perfect setting for them!
Thank you again to the team at Stones for helping with this!  I look forward to doing some long-distance jewelry buying in the future!"
If you have an inherited piece of jewelry that you would like to refresh and redesign, stop in to see us! With over 105 years experience in the fine jewelry field, we're sure to help bring your vision to life — better than you ever expected.
Thank you, Nathan and Lauren, for your wonderful story and testimonial! We wish you all of the best in your upcoming marriage!