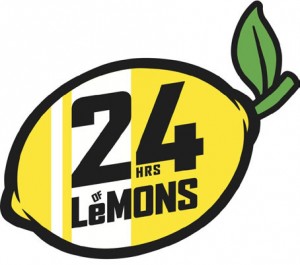 We've come across an excellent cause to participate in. And it involves the skillful maneuvering of a lemon.
You may have heard of Richard Petty, the acclaimed NASCAR driver, and his infamous "Richard Petty Driving Experience". But did you know that Dave Petti has his own "driving experience" coming up in early June?
Representing Stones Jewelry, Dave Petti has joined the team at Boost4, the fundraising arm of Boost Marketing, to participate in "The 24 Hours of Lemons", an endurance race for cars worth no more than $500.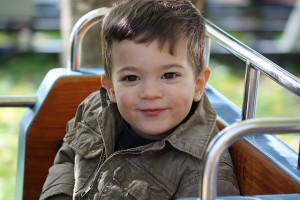 All proceeds from Boost4's fundraising efforts this year will benefit Aidan's Army, a memorial foundation started by the parents of Aidan Manning that is dedicated to the research and treatment of childhood cancers. Aidan lost his battle with Medulloblastoma, a specific type of brain cancer, at age 3.
"The 24 Hours of Lemons" takes place June 8th & 9th in Joliet at the Autobahn Country Club. Equipped with helmet, flame-retardant clothing and a winning attitude, Dave Petti will act as a driver of Boost4's fabulous 1993 Lexus Lemon. Come on out and cheer him on!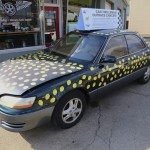 If you'd like to view the car ahead of time, visit it at J&C Central on Main Street in Wheaton, where you can "Pick a Lemon" magnet off the exterior.
And if you'd like to learn more, become a sponsor or donate, click here.
We're proud to be joining Boost4's efforts and look forward to Dave whirling around the track in that race car — Even if it shakes and sputters a bit.