As Sunday, May 12th draws closer on the calendar, so does the time to start thinking about shopping for Mother's Day.
But what do you get the woman who has it all? What will make that genuinely-pleased smile come across her face?
And when you follow the "get her something that doesn't plug-in" rule… What's left!?
Well, we thought we'd help you out by providing our Top 3 Recommendations for Mother's Day 2013. Any of the choices below convey a deep meaning and thoughtfulness that will be a touching memory on her day and for many years to come.
Our First Suggestion: A Mother's Ring or Necklace from the Cordova Collection by Ron Rosen: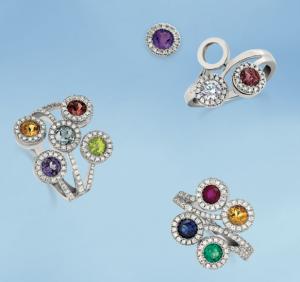 In celebration of Mother's Day, why not give Mom a gift that beautifully symbolizes each member of her family? Something she can have with her everyday as a sparkling reminder?
The Cordova Collection provides just that: each ring or necklace allows for the easy placement of any variety of diamond-outlined birthstones. Customized as you wish, not only do we carry a wide variety of settings, chains and pendants, but we have each birthstone ready-to-set and can help determine which you need. Birthstones can also be intermingled with metal-engraved initials, for an even more unique style and personalization.
The Cordova ring and pendant is a hit with every mother as something elegant, classic and completely her own.
Our Second Suggestion: A Chamilia Bracelet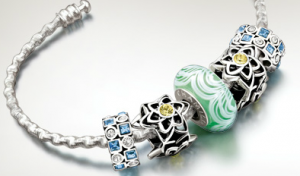 A popular trend for those looking for something classy, fun and a true statement of themselves, the Chamilia bracelet is a current and lasting must-have in every woman's jewelry box. With several collections of handmade charms covering every playful or elegant desire, these bracelets are created piece by piece to wholeheartedly symbolize the woman you all love. With collections capturing everything from Disney to fine Swarovski crystal, there are sure to be several pieces to define and please every woman.
And Last But Not Least: Classic Diamond Studs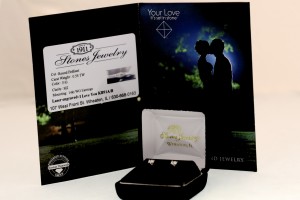 Sometimes the best ideas were established long ago. But we've given ours a new twist…
When you purchase a pair of classic diamond studs from Stones Jewelry, each pair, no matter what size or shape, are engraved to read "I Love You" when examined under a microscope.
And no, she won't be able to see this with the naked eye. But the knowledge that she can literally carry the love of her family carved in the world's hardest gemstone with her, a message that's included on the accompanying certificate of authenticity, will have a deep, touching meaning.
So… What Now?
Stop in to see us. We'll be happy to help you select the perfect gift from those above or from the much larger collection, ready-to-wrap-up at the store.
And if you're truly unsure of her taste, don't fret. There's always the Stones Jewelry gift card option. Join her on a later date to use her Mother's Day gift card, and help her pick out something for herself.
Happy shopping and we'll see you soon!