The snow is falling, the trees are lit and music is filling the streets. It's the time of year to be filled with all the joys of the Christmas season — and to start stocking up on gifts to "Wow!" your loved ones.
Below we've shared our top 3 gift suggestions for Christmas 2015. Check them out and, if you have any questions or curiosities, feel free to stop in to see them in person.
Rembrandt Charms

Rembrandt Charms has been designing and handcrafting charms for over 45 years. The company considers it their mission to create a variety of high quality charms for every occasion, memory, emotion, event or story.  The Rembrandt Charms holiday collection is about the journey your loved one takes throughout their life. Each charm tells their story and expresses their individuality.
All charms are available in Sterling Silver, gold plate, 10K or 14K yellow gold and 14K white gold. Each charm comes with a Lifetime Warranty, reflecting the craftsmanship, dedication and commitment of Rembrandt Charms.
Hamilton's Khaki X-Wind Automatic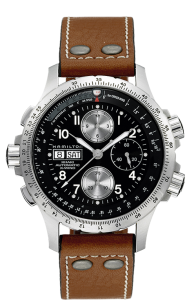 While it's hard to choose a favorite from our stunning selection of Hamilton watches, The Khaki X-Wind Automatic is sure to catch his attention.  The Khaki X-Wind Automatic is the worlds first drift-angle calculator in a watch, enabling pilots to accurately calculate and record the crosswinds they will encounter on their planned journey. And for those needing to navigate their way through life on the ground, this Hamilton timepiece is also the perfect co-pilot. The stylish, rugged look of this innovative Chronograph is sure to turn heads, while its accuracy and function ensure a smooth flight.
Aesthetically, the watch features a black dial, brown leather strap, polished steel case, and is made with scratch-resistant sapphire crystal. Special features include a Day & Date Calendar, Chronograph Feature, Self-Winding Automatic Movement and water resistance up to 100 meters or 330 feet. Our Hamilton watches come with a Certificate of Authenticity and a 3 Year manufacturer's warranty. They make a sharp, meaningful gift that can be passed down for generations to come.
I Love You Diamond Jewelry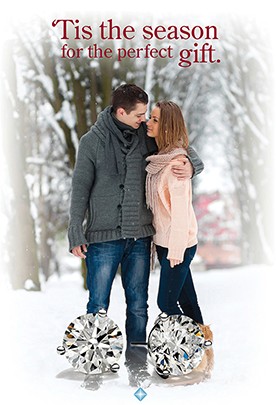 Whether it's a diamond solitare or a pair of gorgeous earrings, nothing says "I Love You" quite like a diamond. And these diamonds are literally engraved with the words "I Love You."
When it comes to engagement rings, I Love You Diamond Solitaires are D-H color fine diamonds set in your choice of fine Four or Six Prong 14kt gold mountings. Each diamond has been hand selected and graded to GIA standards by an award-winning jewelry department.
I Love You Diamond earrings are also hand-selected and matched D-H color fine diamonds, set in your choice of fine 14kt gold mountings.
Each piece in this stunning collection has been hand selected and matched by an award winning jewelry department, laser engraved with a unique security number and the words 'I Love You'. With a bit of sparkle under the tree to match the ice on the ground, the gift of I Love You Diamond jewelry will surely make this Christmas a memorable one.

We currently have all of these items in stock and ready-to-wrap, along with many other alluring gift options. Feel free to stop in and explore in person. Our staff are always looking forward to helping you find that perfect present.