Cate, a dear, long-time customer, lost her mother in May. Left behind was a sentimental treasure: her mom's 40th wedding anniversary ring. A captivating piece of jewelry, it was sized too large for Cate's finger. She wished something to be done with the piece to keep it close to her and make it her own.
Our relationship with Cate began back in the days of Jason Johnson's ownership. She remembers accompanying her father to the store to purchase things for her mother, and even remembers meeting Dave Petti, our current owner, back when he was just starting out in the store. "I was 16. He was 22. We've been friends for a long time. In fact, my family has trusted Stones Jewelry for all of our fine jewelry ever since then: I have four sisters whose rings all came from there, my son and daughter each chose their wedding jewelry from there, and all the jewelry my husband has ever bought me is from there. They're wonderful people, and they've helped me with so many beautiful things through the years."
The original ring was comprised of six baguettes and a main diamond: all elements Cate wished to work into the design of a new, smaller ring. As she imagined what this might look like, her husband came across a design at work, taking a photo of a coworker's ring that may act as inspiration. Cate says that she was truly moved when she brought this photo in to Dave, and he said that'd he'd just seen something similar and thought of her immediately. Everything was coming together to create a symbol of Cate's mother, deeply meaningful to the family.
Dave provided Cate with the CAD drawings seen below. Using technology to visualize the ring, Cate was able to see in perfect form exactly what the finished product would look like.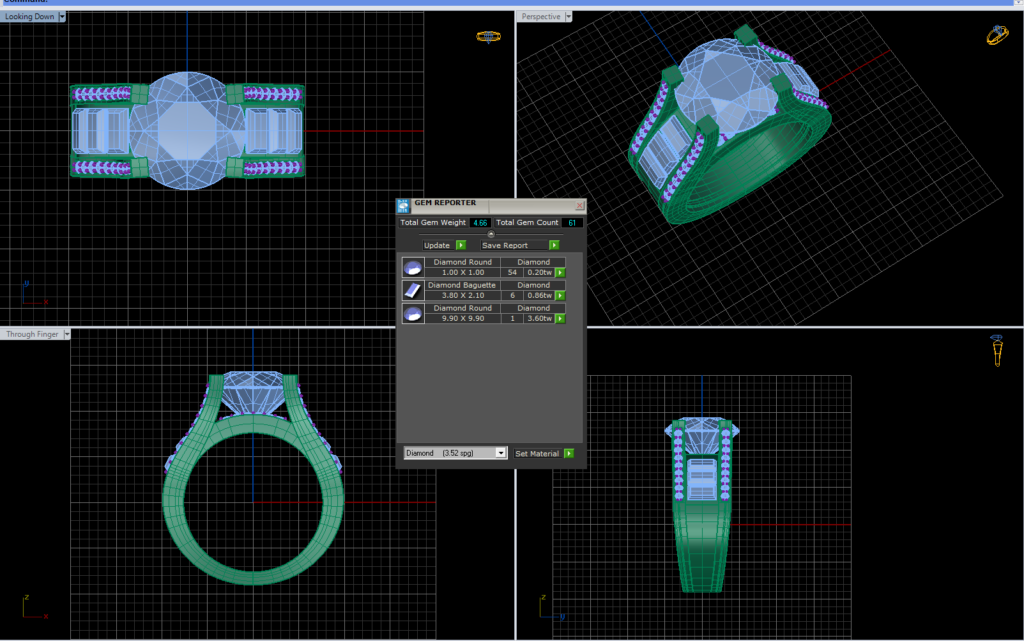 Molds were made, as well — a next step towards demonstrating the new designs: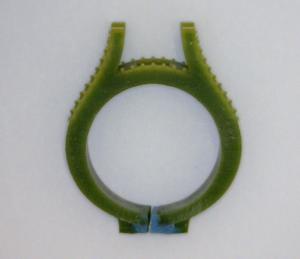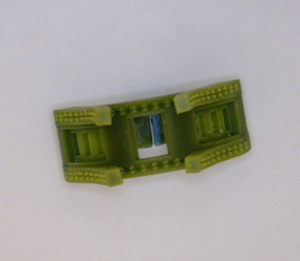 "I am absolutely thrilled with the way the ring turned out," says Cate. "It's beautiful. And Stones Jewelry provided such great direction — such help each step of the way. I wouldn't go anywhere else with such an important task."
If you have jewelry from loved ones you would like resized or remade to fit your size and taste, feel free to stop in to discuss your piece with one of our experienced staff. Our step-by-step design process gives you the ultimate control of how your piece turns out. We can work from a vision you've sketched or photographed, or we can make suggestions of our own.
We thank Cate for sharing her story and are so glad we were able to help her through this sad loss. Dave knew her mother well, and it meant a lot to us to be involved in this process. The results were absolutely gorgeous.