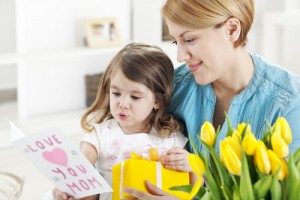 Mother's Day is coming up soon. It may have snuck up on you, but the flowers are starting to bloom, the weather is getting warmer and May 11, the day set aside for moms everywhere, is almost here.
There may be a nice brunch planned. Perhaps there's even an entire day of celebration just for mom. But do you have a gift for her yet? We have some ideas for you at Stones Jewelry, as we have seen every official Mother's Day since it came into existence in the U.S. in 1914.
You can be sure you'll find something every mom can appreciate in our store. While not many mothers will tell you exactly what they want, our staff knows what looks good on a stylish woman.
We can even help you design a special piece of jewelry for your mom. If you want to give her a gift no one else will have, the professionals at Stones Jewelry can help you design a new piece from scratch. This creation will be something very special to any woman for years to come.
Where did Mother's Day come from?
In addition to giving your mom a nice gift for Mother's Day, perhaps you can impress her with a history lesson of how the day came to be. History.com said in the U.K. and parts of Europe, Mothering Sunday had people going back to their "mother church" on the fourth week of Lent. In the U.S., mothers would gather together and meet on how to properly care for their children in the years leading up to the civil war.
In 1914, President Woodrow Wilson officially made the current incarnation of Mother's Day apart of the American canon. Wilson signed a measure making the second Sunday of May Mother's Day each year.
One hundred years later, Stones Jewelry is here to help you pick out a gift for the special mother in your life, whether it is your wife, sister, aunt or your own dear mom. We've been in business since 1911 and have seen every official Mother's Day pass through. Whether you're looking to buy your mom a simple pair of earrings or an extravagant gemstone piece, we're here for you and all your Mother's Day shopping needs.