While it's easy to get caught up in the bustle that comes along with Thanksgiving: getting the family together, preparing an epic meal and joining the crowds of holiday shoppers, we here at Stones Jewelry wanted to pause for a minute and take in the true meaning of the season.
That's why we sat down to look back on this year, sharing our blessings with one another and focusing on those things that make us the most grateful.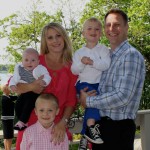 Molly started us off with a bit of alliteration. "I'm grateful for family, friends and freedom," she said.
Brad agreed. "Yes, I'm grateful to all the military families out there who make so many sacrifices for our freedom. It's such a tough life they live, and all to support and protect us. I'm grateful for my wonderful family. We just spent a day having family photos taken, and it just made me take in how lucky we are to have each other. I was overwhelmed with the love I have for my kids and my wife. I'm grateful for my friends as well – how lucky I am to have them to go through life with."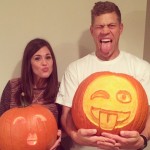 "When it comes to friends, I've met a very special one," replied Hillary. "I'm so grateful that he came into my life and that I have his love and support.
I'm thankful for the health and lives of my friends and family and, after this year, I may be aware of this more than ever before. My dear friend was recently in an accident that caused her to lose her leg. Watching her journey: her strength, bravery and grace, has left me in awe of her and so grateful she pulled through. I'm so lucky to have her as an example.
I'm also thankful to have a warm place to live this holiday season. So many people don't have even the simplest things. And I'm grateful for the love of the Lord in my life."
"I'm grateful for the simple luxuries, as well… like having a Starbucks right by work on cold days," Jackie laughed. "I'm thankful to have a close knit family. And I'm grateful to have Salvation through Jesus."
Gail went next. "I'm really grateful to be able to work with others who believe in God and to be close enough to consider them my 'work family'. I'm grateful for God's Saving Grace. And I'm so thankful for my awesome family: they are my joy and my strength."
"On the family front, I'm thankful that I have a spouse that loves me regardless and three children who are wonderful, wonderful people in spite of me," said DeAnna, a bit tongue in cheek. "I'm grateful for my friends, who are a constant in my life, and also for my two granddaughters, who remind me to celebrate the little things. I'm also overwhelmed with gratitude for God's unending love for me. I'm just so blessed on so many levels."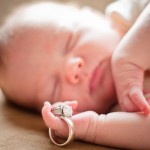 Dave chimed in here. "I, too, am grateful to have a Savior who truly loves me. I'm thankful for my new grandson – I tell you, he's the best. I have three great kids that I can't get enough of. I'm thankful for my family at home, and my family here at Stones Jewelry. We're all so lucky to be surrounded by such wonderful people."
Tom finished up: "Yes, family. That's what it's all about. Both my family at home, and my family here."
While we shared many similar blessings with one another, there was one common thing the entire Stones Jewelry team was thankful for: our community – all the wonderful people who think of us and allow us to be a part of so many special occasions. We wish you all a wonderful Thanksgiving, hope you have plenty to be grateful for this holiday season as well, and look forward to seeing you in the midst of all your Christmas shopping.