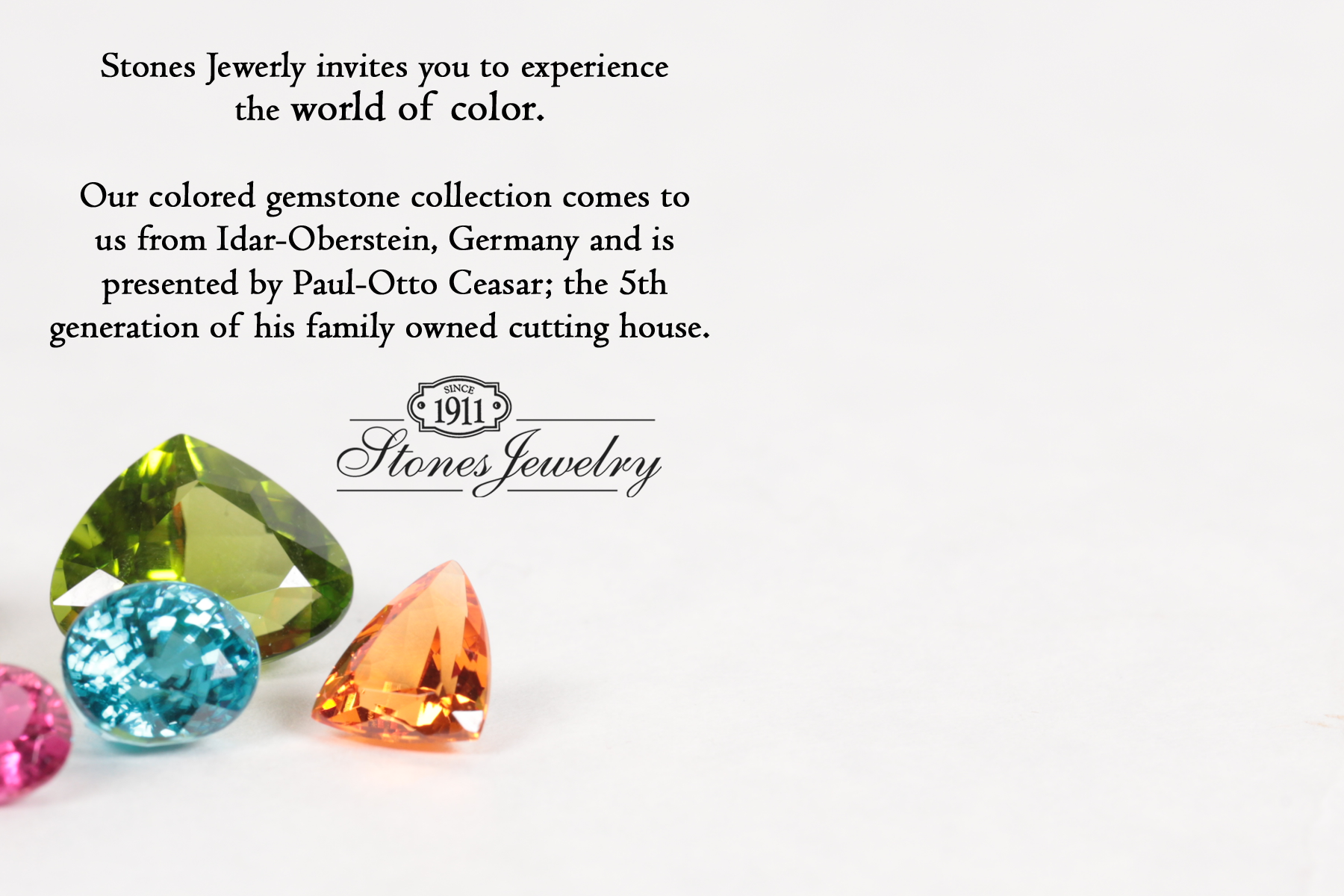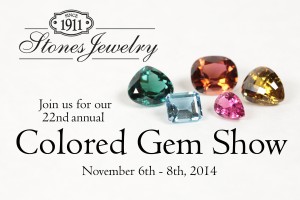 This Thursday – Saturday, November 6th – 8th, we're inviting you to experience the world of color! Straight from a fifth-generation cutting house in Idar-Oberstein, Germany, a collection of colored gemstones rivaling those in museums around the world is on its way to historic Downtown Wheaton.
Showing so much more than emeralds, diamonds and rubies – a demonstration of an entire spectrum of stones, our Colored Gem Show is a highly-anticipated event for gemstone and fine-jewelry enthusiasts. Those who attend the show annually know the breadth and beauty of the collection and can attest to what a captivating experience it is.
Almost as awe-inspiring as the gems, themselves — our dear friend Paul-Otto Ceasar will be on site curating the collection and discussing the history and origins of the stones. Dave Petti, the owner of Stones Jewelry, and his niece, Hillary Fredrickson, have traveled to Paul's home in Germany, meeting the staff of the cutting house in person: including the polisher, gem cutter and the rest of the team and family. It was evident during the visit that this 22-year relationship means just as much to this German family as it does the staff at Stones.
Planning to attend? The show hours are as follows:
Thursday, November 6th: 9am – 8pm
Friday, November 7th: 9am – 5:30pm
Saturday, November 8th: 9am – 5pm
If you'd like a bit of a "sneak peak" into what the show is like, feel free to watch the video we made with Paul-Otto at our 20th anniversary show:

As is tradition, we will give away a free colored gemstone to the first 200 people who come by! There will also be a drawing for an exquisite colored gemstone piece — so make sure you enter! We can't wait to share this with you and look forward to seeing you soon!